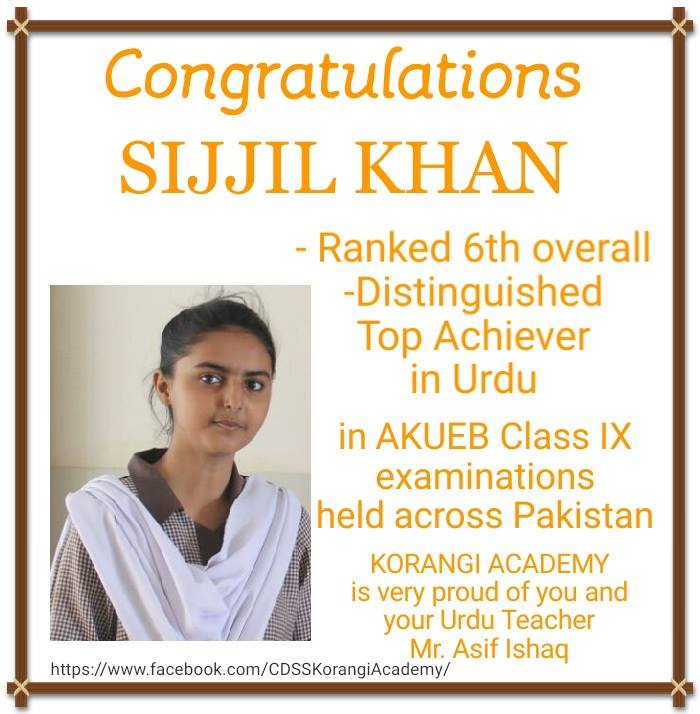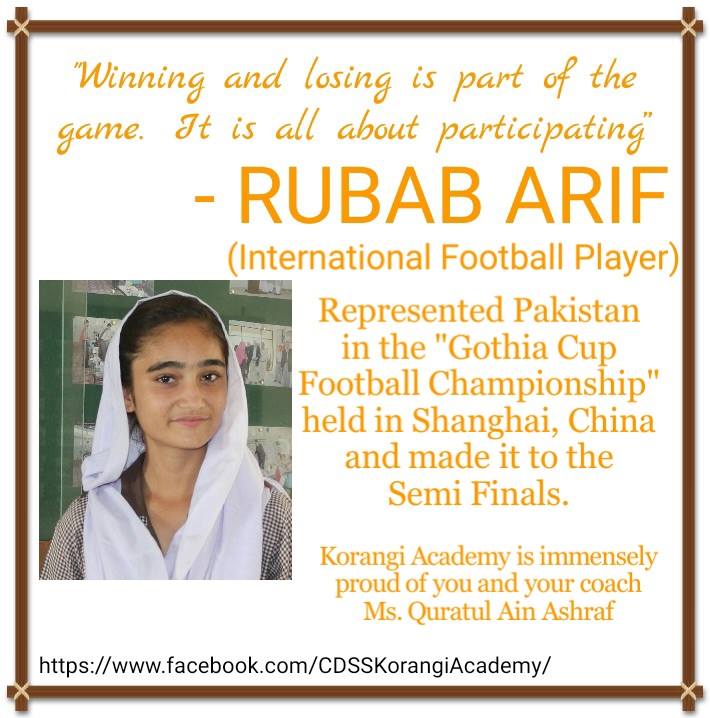 Rubab Arif of Korangi Academy who was recently in Lahore with Karachi Kickers Football team.  She participated as Captain of the National Under-19 girls team championship.  The team under him made up to semi-final but lost.
It is however encouraging to learn that Korangi Academy student has made up to National Team as Rubab Ashraf has been selected for camp for Under-19 Pakistan team.  The camp will be to be held in near future.
Ms. Rubab Arif of Korangi Academy (Class XI) has been selected to represent Pakistan footbal Under-18 Women Team at South Asian Federation Games to be held in Bhutan from 28th September, 2018.